Of course one of the most successful parts of the Tomb Raider franchise has been her films. They certainly gave Angelina Jolie's career a bump up.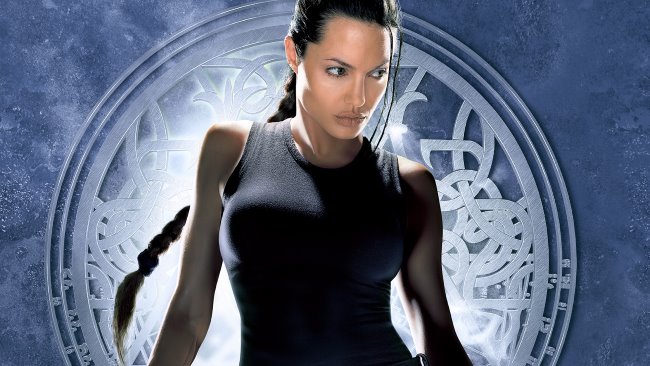 Two movies have been produced on the Tomb Raider series : Lara Croft: Tomb Raider in 2001, and the 2003 sequel Tomb Raider: The Cradle of Life, both starring the better and fairer half of Brangelina. Similarly, there are 2 versions of the Tomb Raider Slot: the original, and the sequel: Secrets of the Sword.
Lara Croft: Tomb Raider (2001)
In this 2001 outing, Lara Croft sets herself against the clock and the bad guys to recover The All-Seeing Eye.
Despite being panned by the critic, Lara Croft: Tomb Raider came out with all guns firing and hit the number one spot with nearly $50 million in takings, (Paramount's second-highest debut. In the end it took in almost $275 million across the globe). Not bad!
Tomb Raider: The Cradle of Life (2003)
Angelina Jolie is back as Lara Croft in the 2003 follow up, and in this movie Lara Croft tries to locate Pandora's Box which apparently holds one of the deadliest biological weapons on the planet- a new black plague. She needs to get her hands on it before the bad guy and scientist, Jonathan Reiss. Hmmm. The plot thickens, but it was pretty thin to start with to be honest, so it probably could have done with another helping of flour in the mix.
Cradle of Life didn't get quite as panned as the original by the critics, BUT the opening weekend was a bit of a let down. It took $21 million, 55% less than the first film. Total earnings wew just shy of 156.5 million- less than the first, but still better than a kick in the unmentionables.
Tomb Raider III ?
GK Films have bought the film rights for another film and aim to release a "prequel" by 2013
Watch this space? Whether or not half of Branglina will be squeezing into those tight brown shorts again is another story, now that she's morphed into Earth Mother. We shall see. They might get a new model in, as it's a sequel.